Solo Show
Nov 16, 2023 — Jan 06, 2024
Gouache paintings that reinterpret the still life tradition in a highly personal register of symbols, folk and religious objects, and female saints and historical figures interwoven with dense patterning. The featured works show Abercrombie grappling with how our culture perceives women as they age and how she co-exists with her former, present, and future selves.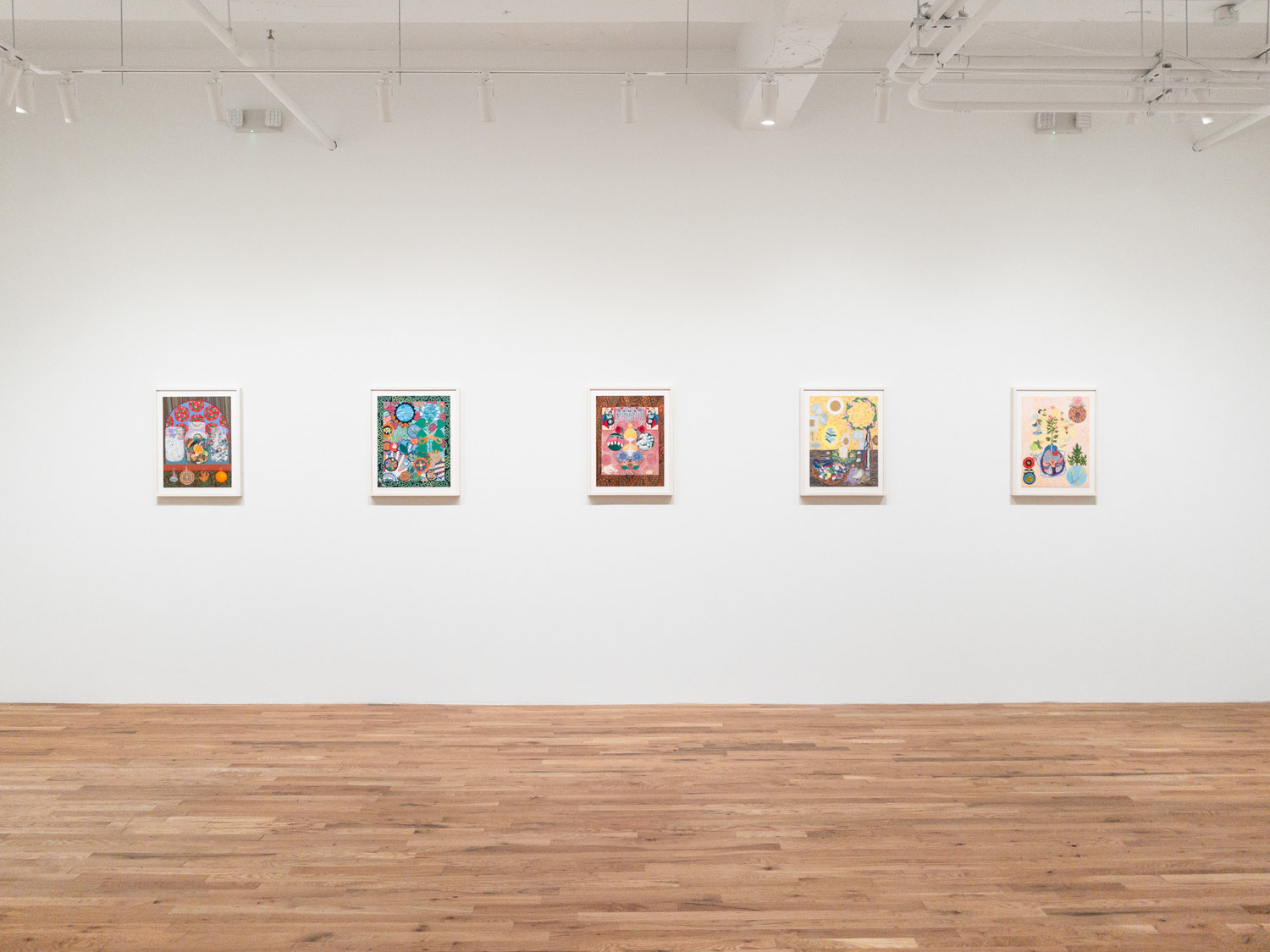 Solo Show
Nov 16, 2023 — Jan 06, 2024
Trompe-l'oeil oil paintings that conjure a re-discovered lost archive of images including a garden window in Suzhou and an Audubon illustration from The Birds of America relating to the artist's cultural background as the child of Chinese immigrants.
2023
2022
2021
2020
2019
2018
2017
2016
2015
2014
2013
2012
2011
2010
2009
2008
2007
2006
2005
2004
2003
2002
2001
2000
1999
1998
1997
1996
1995
1994
1993
1992
1991
1990
1989
1988
1987
1986
1985
1984
1983
1982
1981
1979
1978
1977
1974
1972
1953